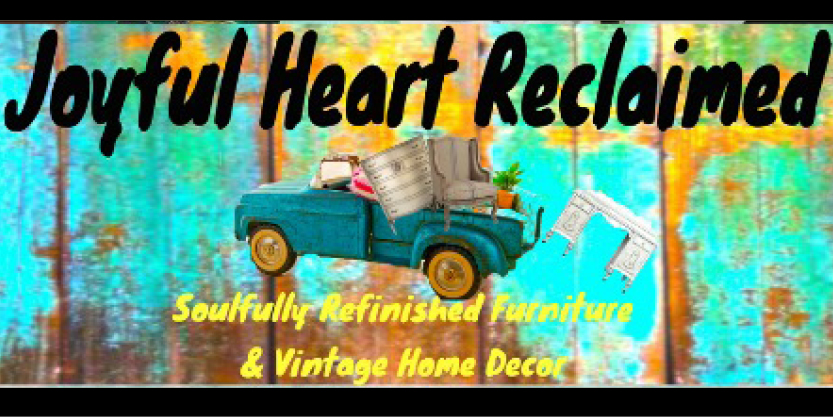 Joyful Heart Reclaimed
Our passion for a greener planet brings you fun, reimagined vintage. Experience the beauty of upcycled furniture, lovingly restored. Your purchases and donations encourage sustainable living & help support children living in poverty.
Our Joyful Heart Reclaimed Artisan Studio specializes in upcycling /DYI products: Dixie Belle and General Finishes paints, Iron Orchid Designs decor transfers, moulds as well as upcycled hand painted furniture.
Located inside the Antique Market II, closest to the Tea Room, at 3750 Howard Ave in Kensington.
Shop Online: JoyfulHeartReclaimed.com/shop
Hours
Tuesday - Saturday: 10am - 5pm
Sunday: 12 - 5pm
Connect