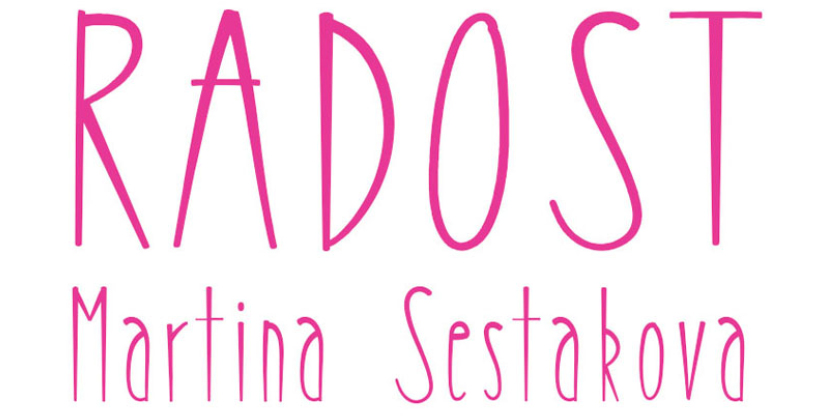 RADOST by Martina Sestakova
Martina Sestakova is a native of the Czech Republic and the owner at RADOST (est. 2016). The name of her company means 'joy' in Czech. Martina holds a BFA in Communication from the University of Maryland (MD) and an MFA in Fashion Design from the Academy of Arts University (CA).
Martina engages in three areas of creative exploration: textile design, painting, and art education. As a textile designer, Martina invokes short stories from life experiences, which then inspire her paintings turned into textiles. She gives specific names to the fabrics as they are visual manifestations of actual moments. Her scarves have been featured on Voice of America, at the Smithsonian American Art Museum (DC), the American Horticultural Society (VA), the National Czech and Slovak Museum and Library (IO), and an array of shops across the United States.
Martina's design practice intertwines with her acrylic/watercolor paintings on yupo. In the series, "Visual Insights into Life's Beauty," she communicates words and their associated emotions through colors, shapes, and textures. Her artworks have been exhibited at venues, such as the BlackRock Center for the Arts (MD), Adah Rose Gallery (MD), Art Works Gallery (VA), Latela Curatorial (DC), and Emerge Gallery (NY). Martina has co-curated three exhibitions at the Adah Rose Gallery. She is a board member of Montgomery Art Association and a member of Capitol Hill Art League and Washington Water Color Association.
As an art educator, Martina connects with her students through exploratory workshops. Her healthcare background allows her to share her elder care expertise in art classes in independent and assisted living communities. Martina brings creative projects to communities with limited access to the arts, such as individuals in correctional institutions and non-English speaking communities. She offers online sessions through her small business.
Member of MissPrints & Masterpieces and the Montgomery Art Association.